Welcome to Style 'N' Print!
Quality screen printing. Direct to Garment printing. T-shirts and Artwork.

With years of professional screen printing work to draw on, Style 'N' Print strives to ensure satisfaction.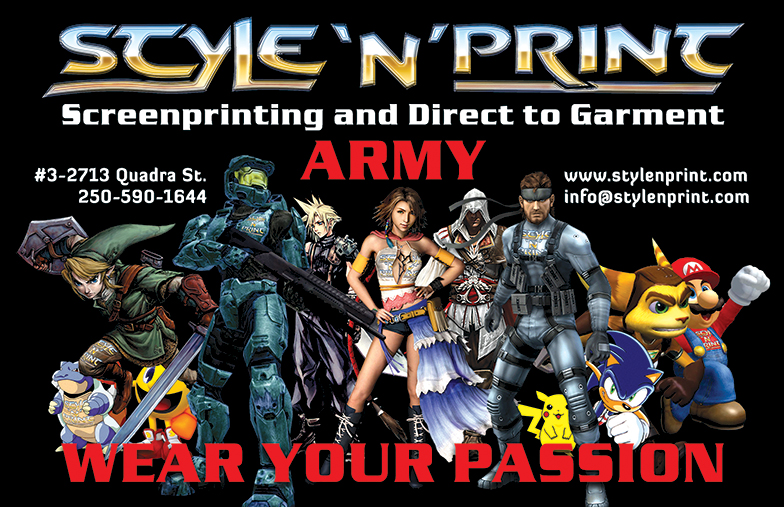 When you are looking for full color printing, for larger orders, or a small short run jobs, we can get it done for you. From one color up to 8 colors via the traditional method, or for smaller runs, use the DTG (Direct To Garment) technology to print a one of a kind masterpiece!
Basic designs are best using the traditional method, but our Direct to Garment printer allows for customers to have limited or one-off garments printed at a cost that's affordable, without losing any of the quality of traditional silk-screening. We can also provide existing print shops with quality separted files.
Our printing quality speaks for itself, as seen in stores around Victoria, and on band tours galore. We can also be seen at GottaCon.