Welcome to Style 'N' Print! Professional Screenprinters.
Currently at 2639 Quadra Street, Victoria, BC
Moving to 102-455 Banga Place by February 1st, 2020.

Quality screen printing. T-shirts and Artwork.

With years of professional screen printing work to draw on, Style 'N' Print strives to ensure satisfaction.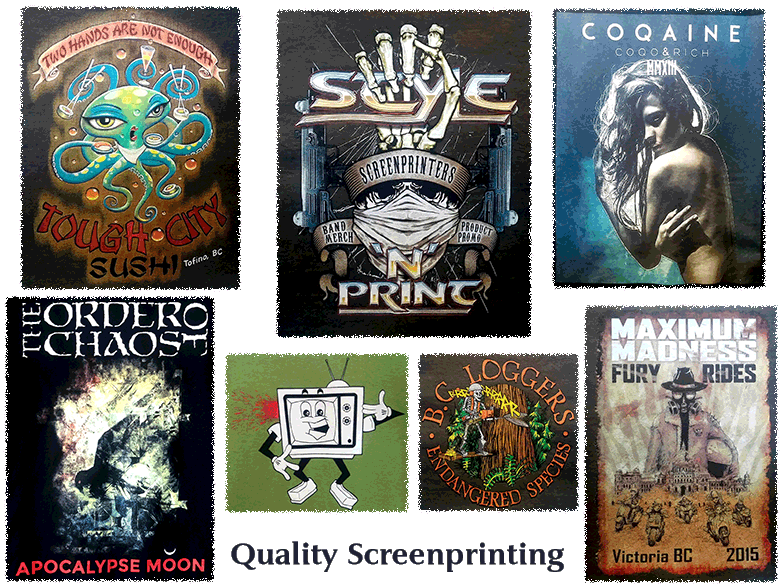 These are just a small sample of what we can do.
When you are looking for full color printing, for larger orders, or a small short run job of 12 items minimum, we can get it done for you. From one color up to 8 colors via the traditional method, we can print get it done for you.
Top quailty printing, top quality separations, great prices. We are your best choice.
Our printing quality speaks for itself, as seen in stores around Victoria, and on band tours galore.